Services
Thermal design of Heat exchangers
Pulp and paper industries
Oil and gas industry
Compressor intercoolers
Petro Chemical and Chemical industries
Other general services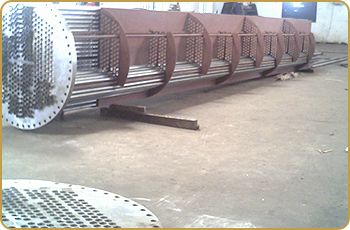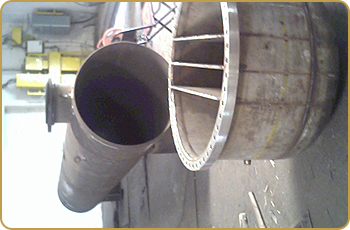 ---
OEM (Original Equipment Manufacturers) Heat Exchangers
Design and Development of OEM Oil coolers and heat exchangers for Engines, Compressors, Boats, Earth moving equipment.
Design to replace imported heat exchangers
Design and detailing of extended surface heat exchangers, Air coolers.
---
HEAT RECOVERY SYSTEMS
Design of heat recovery systems for recovering heat from flue gases and waste gases and from other heat losing systems and utilizing the recovered heat at suitable locations within the premises.
---
Process Engineering
Thermal design of Heat Exchangers
Preparation of process flow diagram (PFD)
Pipe sizing and hydraulic calculation
Preparation of P & I diagrams
Preparation and review of mass balance
Selection of material of construction
Design and sizing of equipment and preparation of process data sheet
Preparation of equipment list
Preparation of process line list
Selection of process valves
Design and selection of basic process / utility packages
Review / vetting of vendor drawings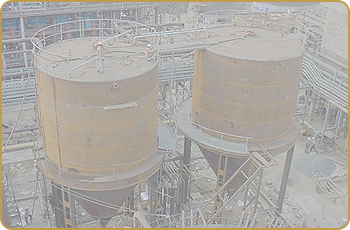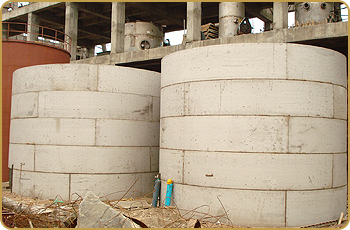 ---
Mechanical Engineering
Preparation of mechanical data sheet for static equipment
Design of static equipment according to international codes
Selection of rotating equipment
Selection of utility packages
Preparation of general arrangement drawings of equipment as per codes
Preparation of detailed manufacturing drawings of equipment as per codes with bill of materials
Preparation of tender specification, bid evaluation, vendor evaluation and vendor drawing review/vetting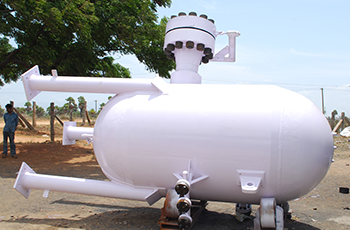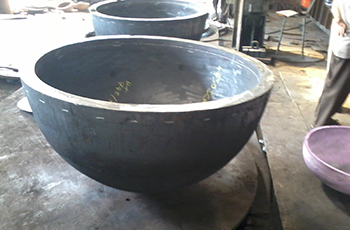 HIGH PRESSURE VESSEL
Design Pressure : 250 barg
Test Pressure : 375 barg
Shell Material : SA 516 Gr 70
Thickness : 125mm
Dished end Thk : 70mm
Capacity : 5CuM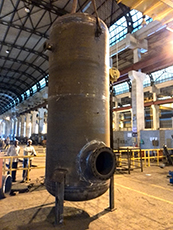 ASME U-Stamp vessel
Design Pressure : 11 barg
Shell Material : SA 516 Gr 70
Thickness : 10mm
Dished end Thk : 10mm
Capacity : 9CuM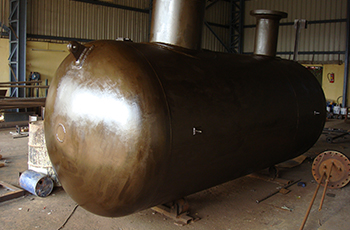 LOW TEMPERATURE VESSEL
Design Pressure : 10 barg
Test Pressure : 13 barg
Shell Material : SA 516 Gr 70
Thickness : 12mm
Dished end Thk : 12mm
Capacity : 10CuM
---
In-Plant Piping Engineering
Preparation of piping gads
Developing piping specification
Selection of valves and pipe fittings
Preparation of tender document and bid evaluation
Preparation of isometrics drawings with MTOs
Preparation of pipe support layouts
Preparation of critical line list
Flexibility analysis
Supervision and site support activities
Preparation of as-built drawings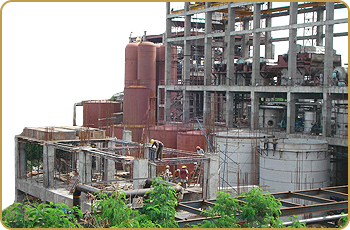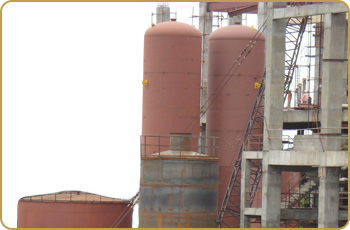 ---
Pipe Rack Engineering
Design of pipe rack (1800m) piping work completed for one of the clients.
The pipe rack carrying chemicals, water, Low Pressure Steam, Medium Pressure Steam and High Pressure steam.
Design of hydraulics for piping.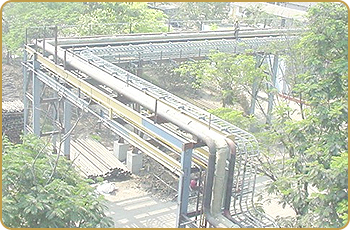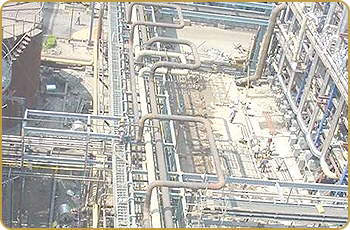 ---
Civil and Structural Design Services
1. Underground pits, Pools and Large Storage Tanks
2. Trenches, Pavement
3. Concrete pavement & pads
4. Retaining walls & Dykes
5. Vertical and Horizontal Vessels and Equipments supports
6. Rotating machineries Support Structures and foundations
7. Stacks, Towers and Masts
8. Concrete and Steel Buildings (Including Prefabricated type)
9. Bridges and Culverts
10. Anchor Blocks, Sleepers, Pipe supports, Platforms, Crossovers
11. Shelters
12. Piperacks and Technological Structure (Stick built & Transportable Modular)
1. Geotechnical Design
a. Embankment
b. Dykes,
c. Slope protection
d. Pile Capacity
e. Shallow isolated and mat foundation bearing capacity
f. Long term and Short term settlement
g. Soil Improvement
2. Grading
3. Site Drainage System
a. Storm Water
b. Oily water
c. Catch basins
4. Roads
5. Fences and Gates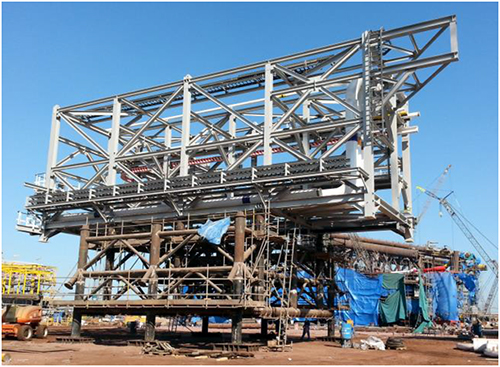 Riser platform

Shelter Foundation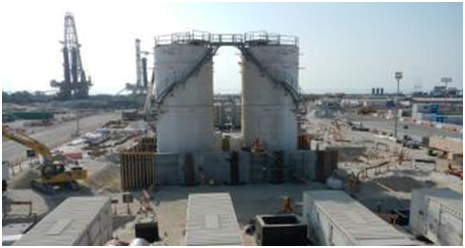 Diesel Storage Tank foundations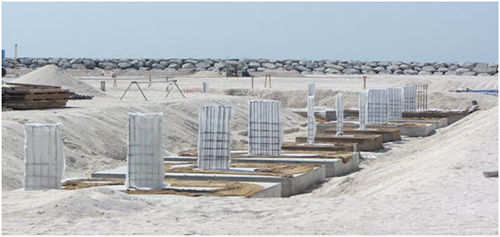 Piperack Foundations